Regular price
$35.99 USD
Sale price
$28.99 USD
Unit price
per
Sale
Sold out
Amethyst Clear quartz and Pink rose quartz Crystal Orgone Pyramid for Love, Manifestation & Healing, Orgonite pyramids with Copper Coil and Crystal Quartz for Chakra Protection
Orgonite is the other name for a form of energy known as Chi, Ether, Prana, or Life Force. An orgone pyramid on the other hand is a resin composite that has metals and crystals layered in a pattern. The Orgonite Pyramid is one of the most renowned items for its ability to convert negative energy to positive energy helping balance the spiritual, physical body, and emotions as well.
how to use orgonite pyramid? Start by holding the pyramid in your hand and meditate with it. All your attention should be directed towards the pyramid and all the energy coming from it. The aim here is to try your best and not see the pyramid but feel it. Ask for love, healing, and light for you and the life surrounding you. The Orgonite pyramid appreciates being recognized and acknowledged and it emanates more love towards you.

Menefistation Benefits Rose quartz: one of the most popular crystals for attracting love and boosting feelings of self-love Clear quartz: can help you gain clarity on what you want and is believed to raise your vibration to match your desires. Amethyst: soothing, calming, and healing for stress, tension, and fear.

Amethyst,Rose quartz and Clear quartz not only look good together but they are also very powerful when paired for healing. Amethyst Can help Alleviate Depression and release Anxiety while Rose Quartz Encoreages self love. Clear Quartz Known as master Healer and can amplify this effect. This makes perfect combination for people who are going through a tough time and need refocus on themselves

Prior to casting, the crystals and stones were charged with positive intentions. They've also been smudged with white sage to clear energy. Smudging is a Native American ritual that is performed to eliminate negative energies. Clear & Charge the Crystal pyramids once a month or as intuition calls, in direct sunlight for 10-30 minutes. The use of tuning forks, sound bells, or classical music also works.

You can keep the Orgonite pyramid in your office and carry it with you all day. The orgonite's benefits are disseminated across its immediate region. In this approach, you may make your workplace more friendly and enjoyable. It also makes a wonderful gift for an anniversary, mother's day, father's day, birthday, Christmas, or any other special occasion.
Share
How to use

Wearing orgone crystal jewelry as a pendant or bracelet to keep the energy close to the body.
Placing an orgone pyramid in a room to help balance the energy and promote a sense of well-being.
Holding healing crystals during meditation or carrying them in a pocket to help focus the mind and promote relaxation.
Please note that when you purchase one of our orgone crystal jewelry, orgone pyramids, or healing crystals, you will be provided with a QR code. You can scan this code with your smartphone or other device to access an eBook that provides more information about our products and their potential benefits. This eBook will give you detailed information about how to use and care for your new item, as well as suggestions for incorporating it into your daily life.
Shipping

Please note that when you place an order, it will typically be shipped within 1-2 days & delivered in 3-4 days. However, please note that due to various factors such as high demand, order volume, and shipping carrier delays, there may be some delay in the delivery time.
If you have any specific concerns about your order, please feel free to contact us at and we will be happy to assist you. We appreciate your patience and understanding.
Return policy

Our return policy allows customers to return any unopened, unused, and undamaged products within 30 days of the delivery date for a full refund or exchange. To initiate a return, please contact us with your order number and the reason for the return. We will then provide you with the necessary instructions for returning your item(s). Please note that the customer is responsible for return shipping costs.

Customers will be refunded the total amount paid for the returned item(s) minus the original shipping cost. In case of a return, please allow up to 2-3 weeks for the refund to be processed.

Please note that we cannot accept returns or exchanges on opened or used products, or products that have been damaged due to misuse. If you have any questions or concerns about our return policy, please feel free to contact us and we will be happy to assist you.
View full details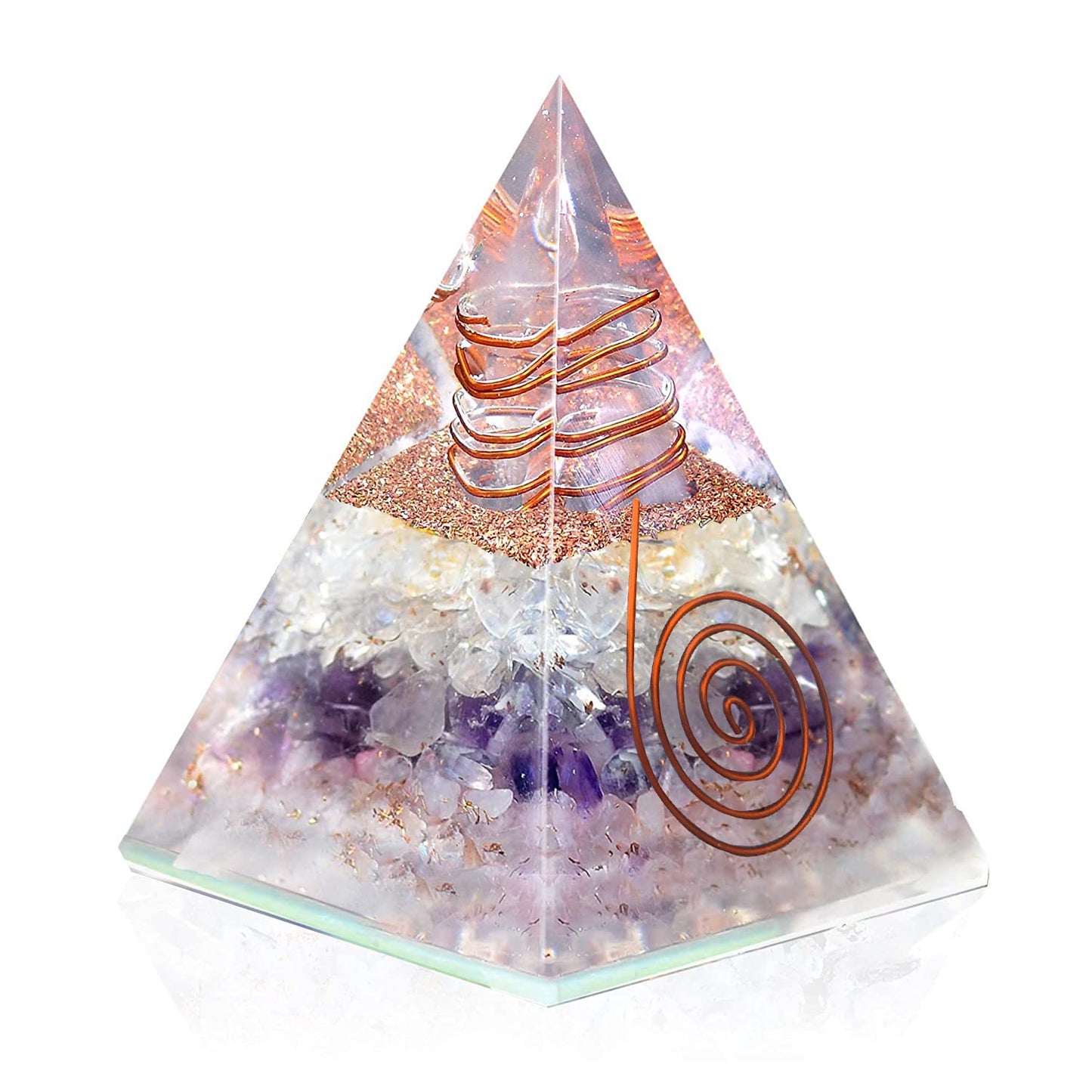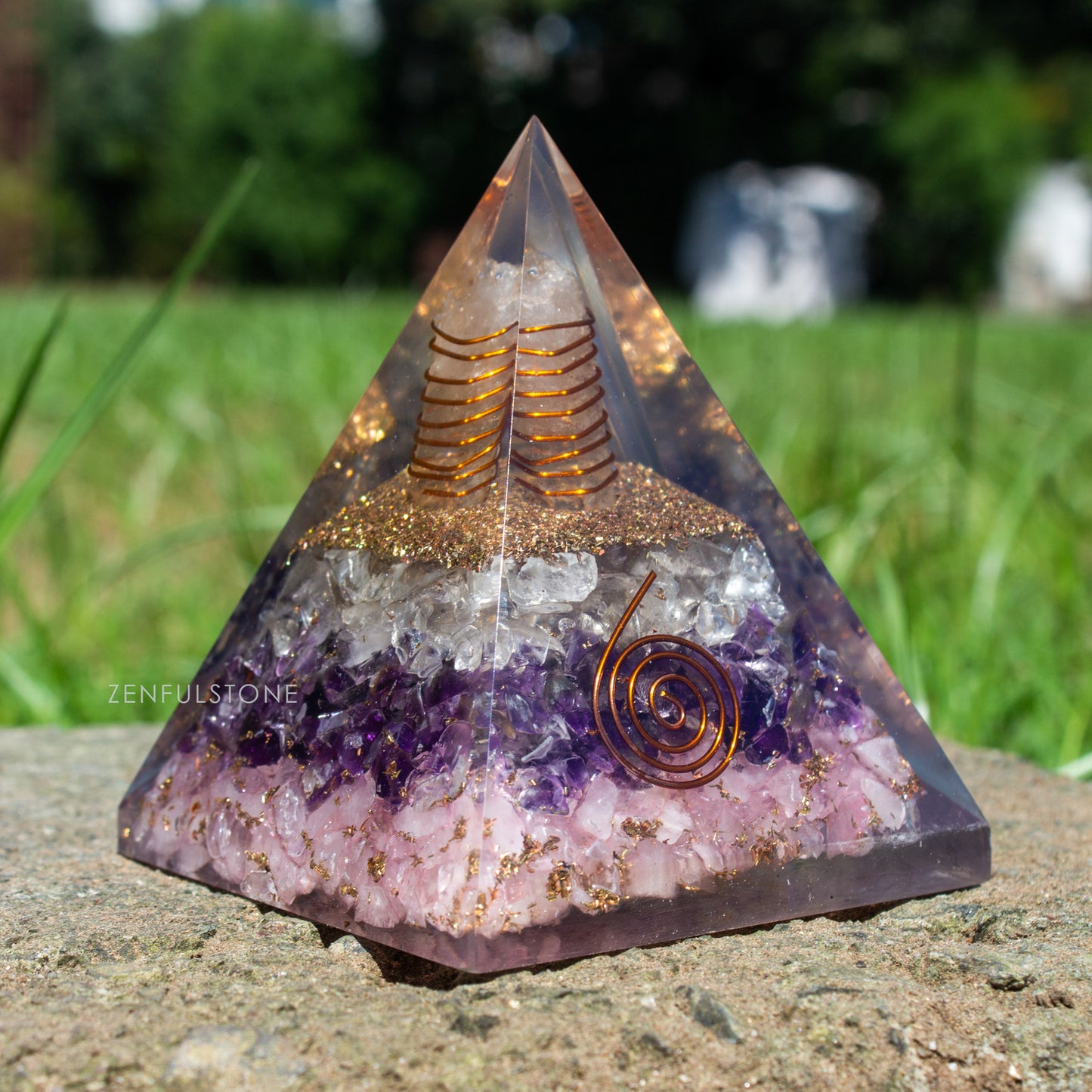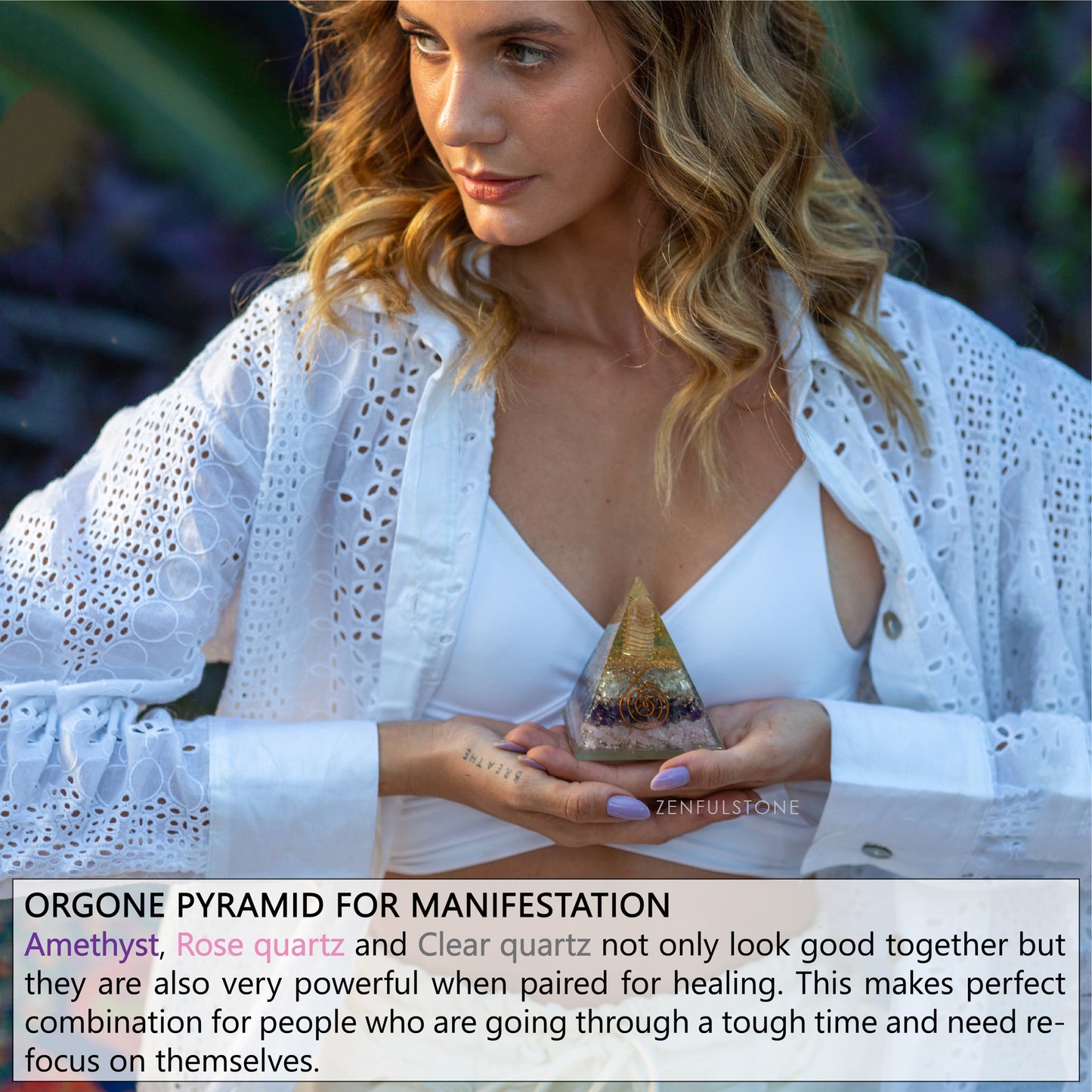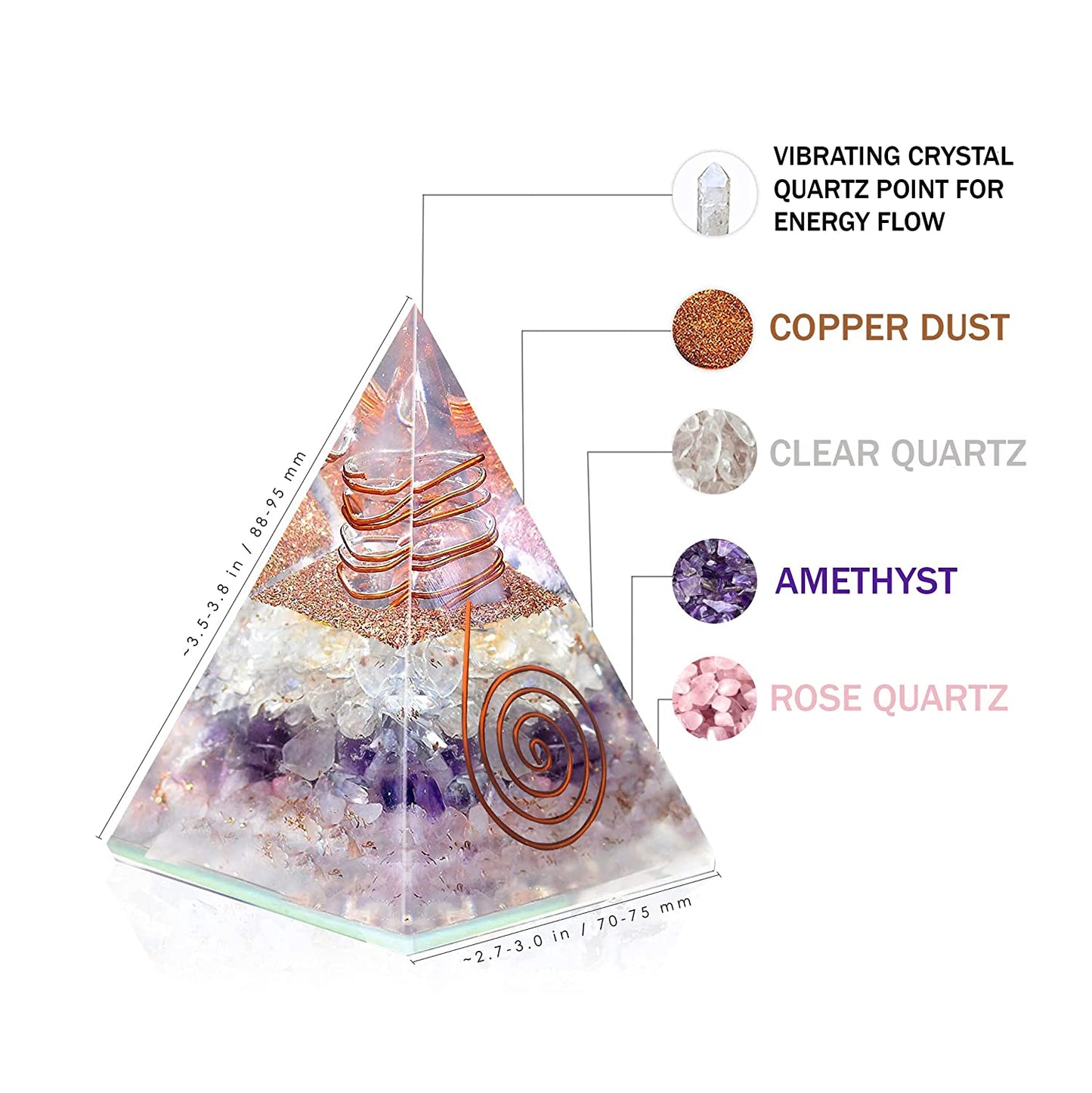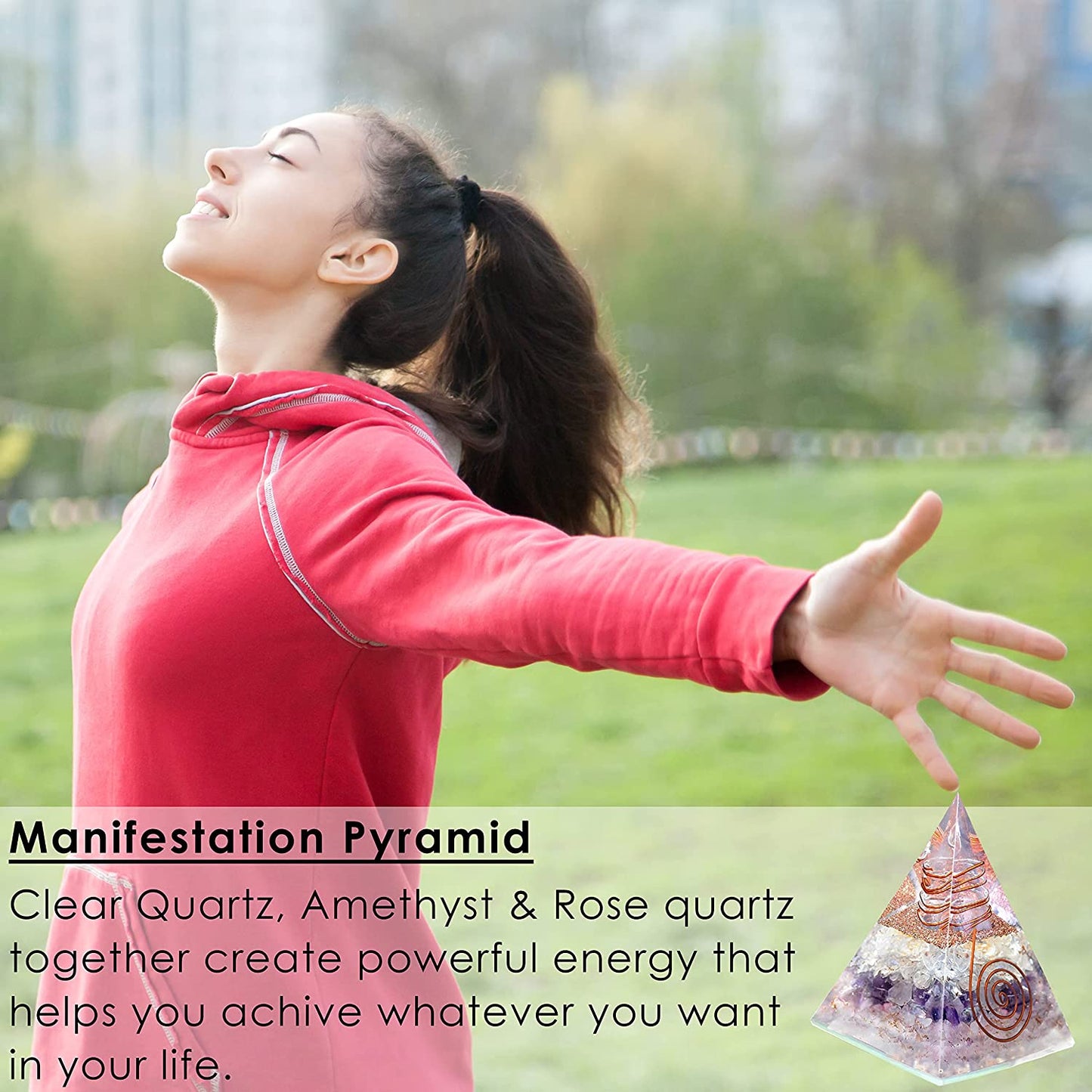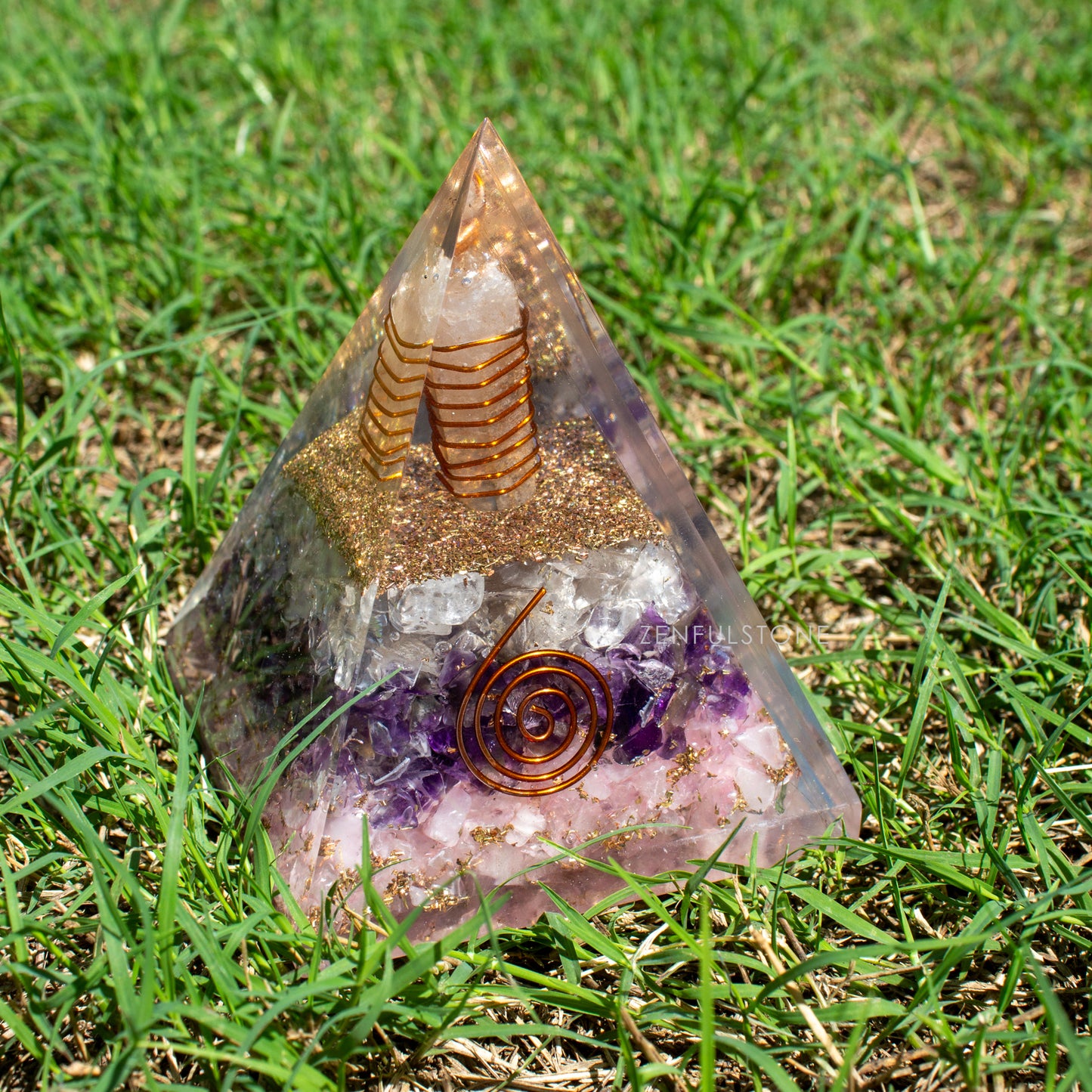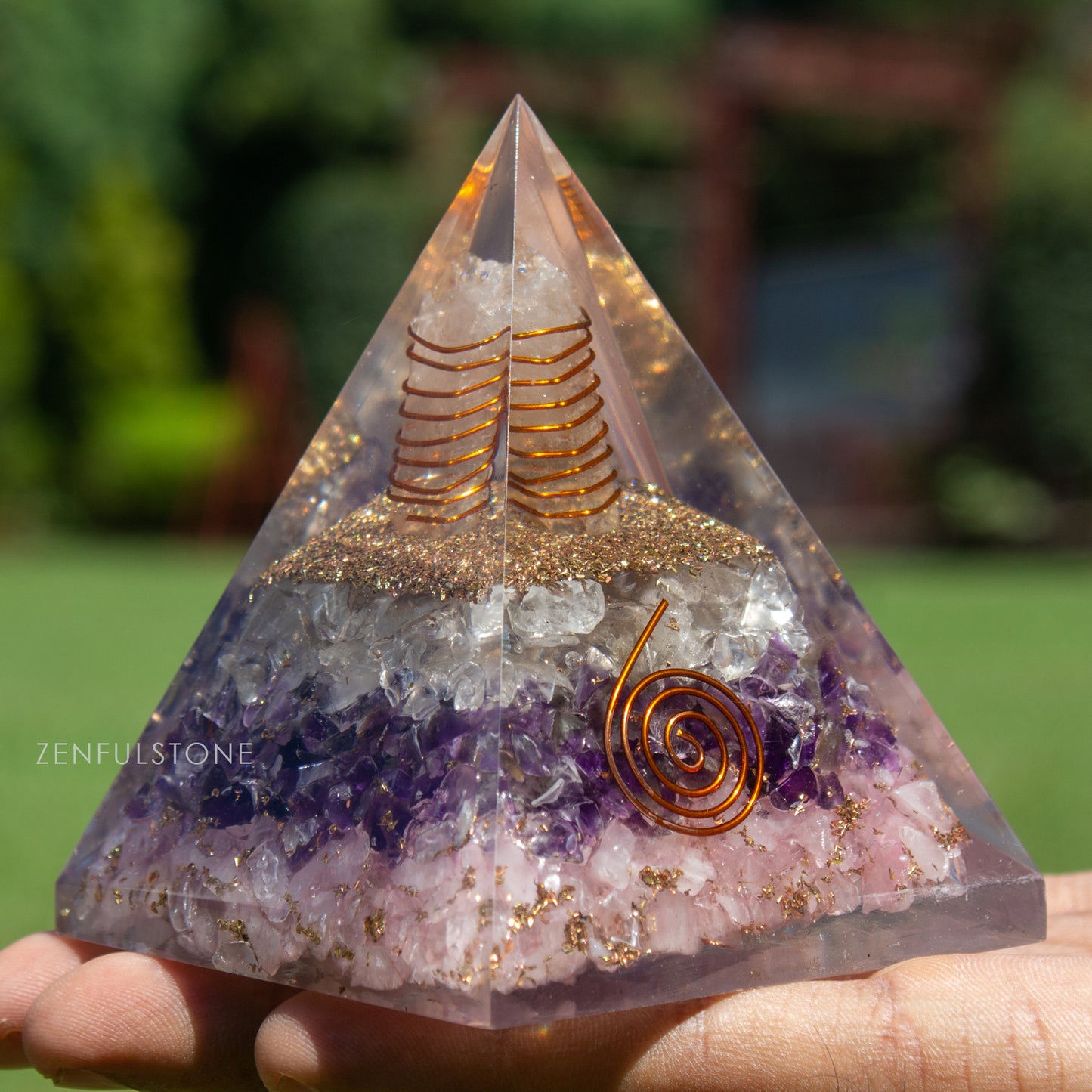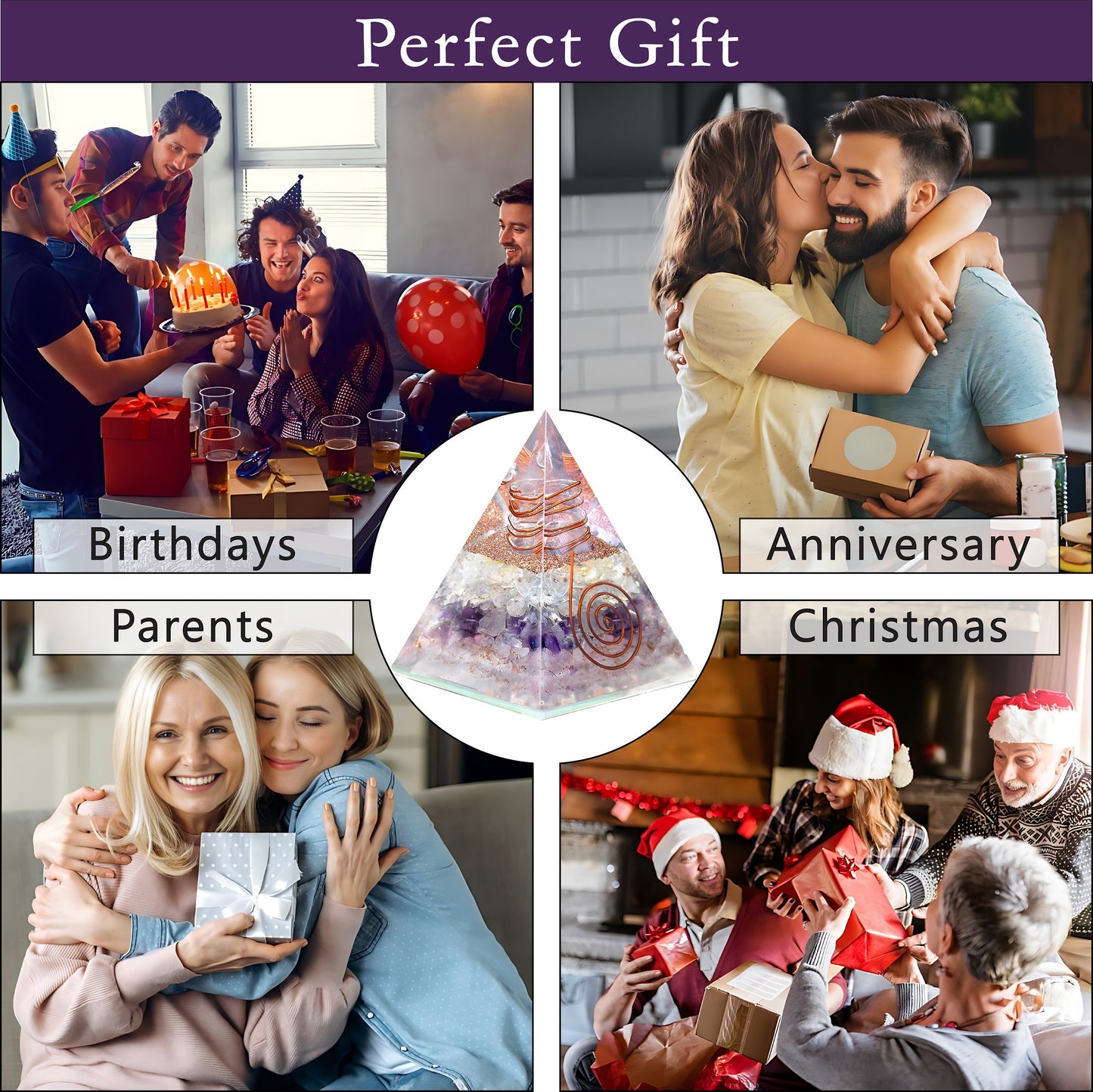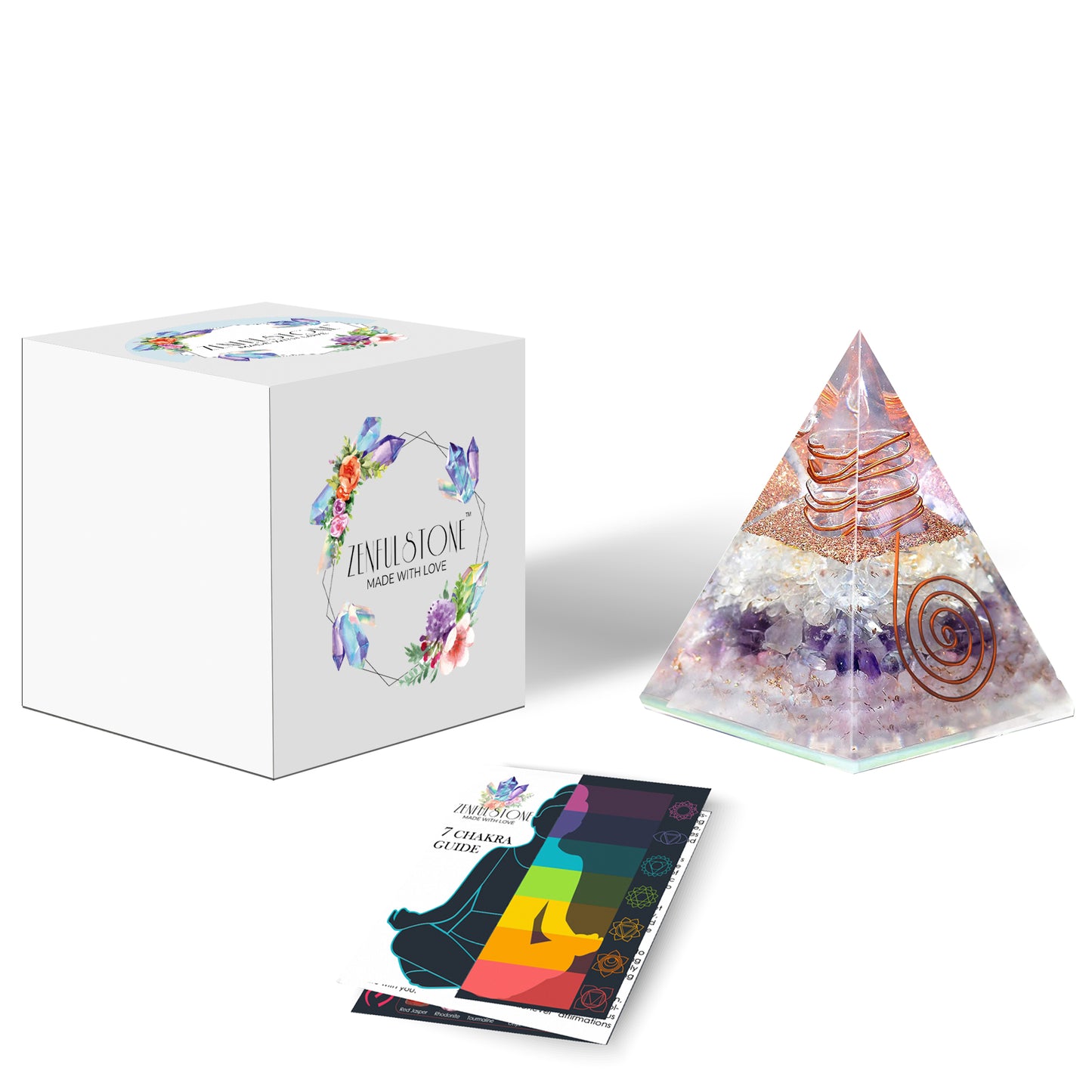 This Review Contains Rating Only
LOVE this pyramid!
I have a display that I added this pyramid to, and it is exactly what I was looking for! I love the beautiful colors of the clear quartz, amethyst, and rose quartz. There is a generous amount of each crystal and it is very good quality. Highly recommend!
This Review Contains Rating Only
This Review Contains Rating Only
This Review Contains Rating Only